With NTC inrush current limiting
Some of our customers are looking for an isolating transformer to combine with a single unit only, for example, or to set up simple medical electrical systems. We now want to meet this requirement with our new
polyMIT series 50/100/200: The devices are more compact, easier to handle and simpler to operate and offer an optimum price/performance ratio while maintaining the same high quality and safety.
Our customers: Manufacturers of electric medical devices, planners of electric medical systems, medical technology specialist dealers, series and special solutions for customer-specific applications.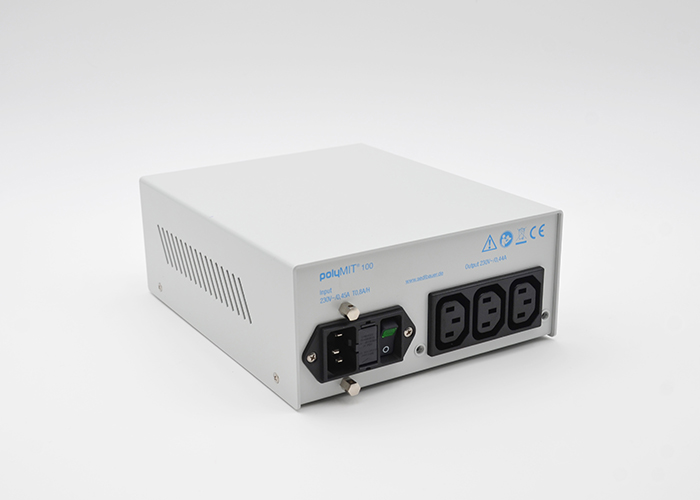 Safe galvanic isolation from patient environment and power supply network
Constant power supply even for sensitive medical electrical equipment
Low stray magnetic field and interference-resistant structure
More compact and easier to operate
Can be combined with a single device or used to set up simple medical-electrical systems
Optimal price-performance ratio with consistently high quality and safety
Rated power [VA]: 100
Ambient operating temperature: +10°C to +40°C
Mains voltage Primary [V-AC]: 230 +-10 %
Mains voltage secondary [V-AC]: 230
Housing, surface: metal housing textured paint RAL 7035 light gray
Dimensions W x H x D [mm]: 165 x 78 x 200
Weight [kg]: 3,5
Optionally available mounting kit for mounting in almost any position
Application: in clinics, hospitals, doctors' offices, diagnostic centers, therapy and rehabilitation centers, etc.
Developed & produced according to EN ISO 13485
Item no.: 312900-07
Prices upon request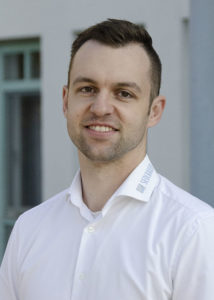 Julian Müllner
Product Management Power Units, Medical Engineering, E-Mobility
+49 (0)8552 41-131
j.muellner@sedlbauer.de