Low frequency fork circuit
Low frequency fork circuit for safe galvanic isolation
The SEDLBAUER standard transformer program largely meets the entire range of requirements of wireline communications technology in the field of anechoic interconnection of sub-elements of a complex system.
If special technical requirements cannot be covered by the standard transformer program, we also develop transformers according to customer specifications. We will be happy to advise you on planning and project design.
For fast and safe installation we offer complete solutions, e.g. consisting of cable termination cabinets and racks, pre-assembled, pre-wired and tested transformer bars or transformers pre-assembled on special mounting installation racks.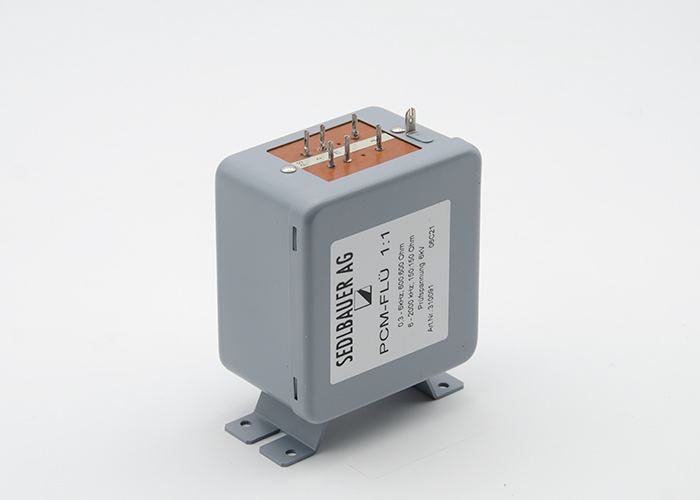 Field of application of transformers:
Exclusively wireline transmission technology – wherever adaptation has to be made with regard to the different characteristic impedances of individual line sections, where galvanic isolation of line sections has to take place or where so-called phantom circuits (multiple use of cable cores) have to be applied.
for matching balanced lines to coaxial cables
for termination of symmetrical underground or aerial cables
as low-pass filter (frequencies of near-end crosstalk are blocked)
for fork connection (coupling of a four-wire line with a two-wire line)
Specifications
Download Data Sheet Article No.
Type
Tension
strength [kV]
Adjustment Z
[Ohm]
Frequency
[kHz]
Design

304093
Low frequency fork circuit
2
600:2×600
0,3 – 6
03
The respective data sheet is found behind each article number and each design.
Subject to technical changes. Prices on request.
Transformer circuit symbol: