Inrush current limiter special application
With control inputs and switch-on delay
Our inrush current limiters are used to limit the inrush current of inductive and capacitive loads with high inrush or starting currents. Based on our high level of expertise and many years of experience in this field, we offer a range of different devices for different applications e.g. transformers, switching power supplies etc. up to the use in military vehicles, which have to withstand strong vibrations and very low temperatures.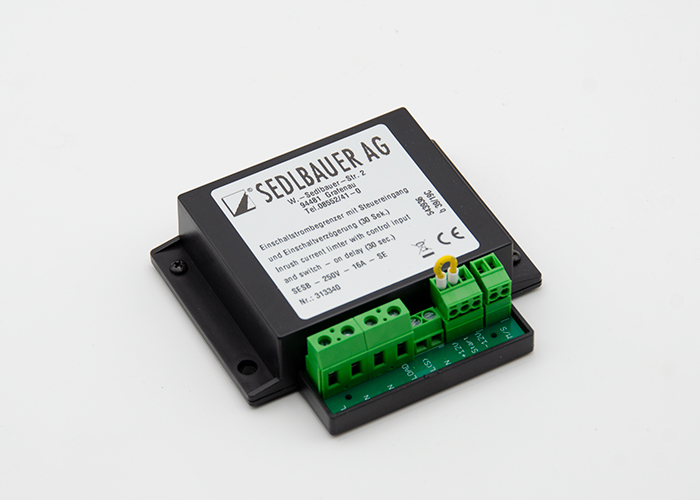 Control input 230V-50Hz
Control input 12V-DC
Power-on delay of 30 seconds
More powerful NTC resistor with higher pulse load
12V-DC output for the connection of e.g. a radio circuit board
Specifications

For detailed technical data, please refer to the corresponding data sheet which is found behind the respective article number.
Subject to technical changes. Prices on request.
Webshops: