Inrush current limiter standard for mobile use
Our inrush current limiters are used to limit the inrush current of inductive and capacitive loads with high inrush or starting currents. Based on our high level of expertise and many years of experience in this field, we offer a range of different devices for different applications e.g. transformers, switching power supplies etc. up to the use in military vehicles, which have to withstand strong vibrations and very low temperatures.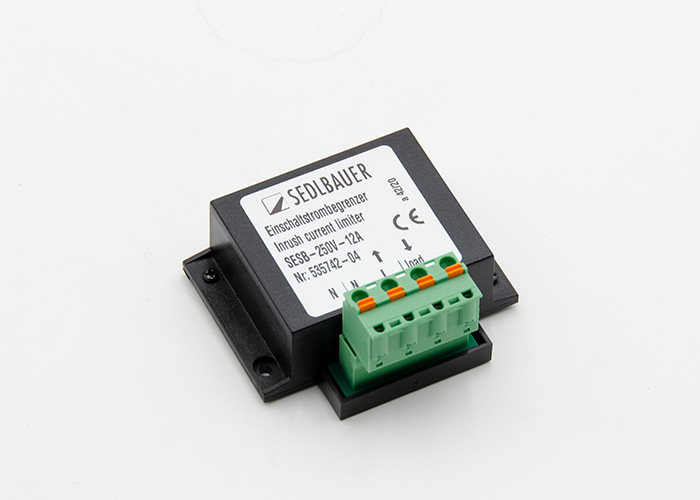 Standard inrush current limiter for mobile use (68 x 57 x 35 mm)

extended temperature range -40 to +70°C
4 pole printed circuit board connector

max. Switching frequency: 1 x per minute
with adapter (accessory) suitable for top hat rail mounting
Specifications

Designation

Download
Data sheet
Item no.
3D model
SESB-250V-12A
535742-04
top-hat rail adapter
(Accessories)
535742-02
For detailed technical data, please refer to the corresponding data sheet which is found behind the respective article number.
Subject to technical changes. Prices on request.
Webshops: